Quality Dental Implant Procedure Near Oklahoma City OK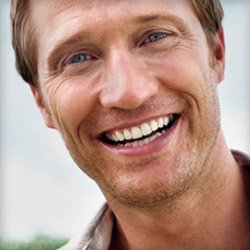 The tooth implant procedure is divided into four main stages: the consultation, the implanting, the recovery, and the crown attachment. In the section below you will see a general overview of each step of the dental implant procedure but you can always ask our team for a more detailed explanation of the entire tooth implant procedure. Also, be sure to know what the benefits of tooth implants are!
Tooth Implant Procedure Step 1 – CONSULTATION | First and foremost, you need to set a consultation with Dr. Phan and Dr. Murray Oklahoma City team for an initial examination. This diagnosis will involve taking x-rays and impressions of your teeth. The team will then evaluate your case and partner with you to determine what kind of dental implant procedure best suits you.
Tooth Implant Procedure Step 2 – IMPLANT PLACEMENT | Once the initial preparations are done, the Oklahoma City OK dental team will gently place the titanium dental implant into the predetermined section(s) of your mouth.
Tooth Implant Procedure Step 3 – RECOVERY | When the Oklahoma City OK dental team has finished placing the new implant you will be given a specific set of healing instructions so that the recovery of your mouth will go as quickly and smoothly as possible. This can take as short as three months or as long as six months, depending on the type and number of placements done as well as your personal healing ability. While you are in recovery mode, a remarkable process takes place called osseointegration — where your jawbone "fuses" with the dental implant. This results in an exceptionally sturdy base on which your new (and beautiful!) restorations can be placed.
Tooth Implant Procedure Step 4 – RESTORATION | Our final step in the dental implant procedure is to let the implant area fully heal and fuse with the supportive jaw tissues, a restoration (dental crown, dental bridge, denture, etc) will be placed on the implant abutment. The dental crown may then look and feel so natural that you may even forget your new implants and restorations aren't your natural teeth.
If you'd like to learn more about the dental implant procedure or find out if you're a good candidate, pick up the phone and contact our Oklahoma City office. Be sure to tell your friends and families we also serve the Oklahoma City OK communities too!