Restoring Smiles For Oklahoma City OK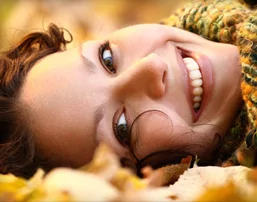 It's a pretty common occurrence for people to seek dental help when they are experiencing missing or damaged teeth. And why shouldn't they? In this day and age where appearance and health is very important, having beautiful teeth has become a priority. Advances in the realm of dental technology have also made dental implant procedures possible. Oklahoma City OK dentists Dr. Phan and Dr. Murray have a fantastic track record of placing tooth implants, so if you're are interested in a single dental implant or are considering implant supported dentures, do yourself a favor and come in for a visit. You may just be amazed out how perfect tooth implants might be for you. Choosing the right dentist near Norman OK is very important, learn how to choose an implant dentist!
Dental Implant Benefits
Dental tooth implants and implant supported dentures offer a wide variety of benefits. Below are some great benefits of dental implant solutions:
Surprising Comfort | Because of the material used to construct tooth implants, they are extremely comfortable. Clients who opt for tooth implants procedures often forget in their day-to-day activities that they even received dental implants in the first place.
Youthful Appearance | Unlike traditional dentures where all the natural roots of your teeth are removed, individual dental implants focus on the damaged or missing ones only. As a result, the natural structure of the face is preserved. Implant supported dentures also help to preserve a patient's facial structure.
Long-term Solution | The great thing about tooth implants and implant supported dentures is that they are extremely durable and strong.
Natural Look | Oklahoma City dentists Dr. Phan and Dr. Murray are so skilled in the art of cosmetic surgery that they are able to place beautiful tooth implants and restorations that are hardly discernible from real teeth.
Resilient Foundations | It doesn't matter whether you're looking to replace an individual tooth, multiple teeth or are looking into implant supported dentures, the dental implants offered by Dr. Phan and Dr. Murray give your teeth a rock-solid and secure foundation.
Learn more about our amazing teeth implants!
What are you waiting for? Call our Oklahoma City office and schedule a visit with Dr. Phan and Dr. Murray to experience the benefits of dental implants as soon as possible! Let us server your family and friends from Oklahoma City OK and other communities.