One Day Smile Restoration In Oklahoma City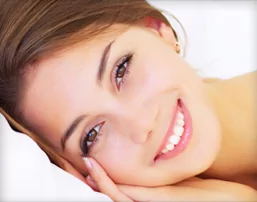 Are you tired of your dentures suddenly falling out and embarrassing you? Are you worried that your face would deteriorate and sag due to the lack of tooth roots? In this day and age, and with all the technological developments in the field of dentistry, you shouldn't be nearly as bothered by these questions.
Dentures with implants have taken a great leap forward with SynCone removable dentures. SynCone removable dentures are a fantastic solution you can get near Moore OK to help you finally overcome the constant drawbacks of traditional dentures.
The SynCone Treatment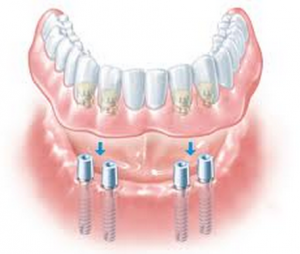 At its very essence, the SynCone removable dentures system uses dentures with implants. Oklahoma City dentist Dr. Phan and Dr. Murray make use of miniature posts that are implanted to specific sections of your gums. These implanted posts, which can be as few as 2 or as many as 6, will serve as the main foundations of the removable dentures that will be snugly attached to your mouth. Don't let the term "removable dentures" fool you, the SynCone system assures that your dentures with implants are securely locked in place to avoid unwanted and embarrassing denture slippage.
Dentist Near Norman OK Offers One Day Solution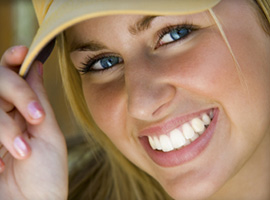 Another amazing feature of the SynCone dentures with implants system is that you can get it in just one day. Unlike traditional dentures, the Syncone system permits your removable dentures to be firmly attached to your mouth on the same day of your visit. You don't have to go to the dentist repeatedly and wait for months for the implants and your mouth to fully recover before your restorations will be placed. In just a single dental appointment you can obtain dentures with implants and gain a new, beautiful smile and living life to the fullest again. Since our office is near Moore OK, you won't have to travel far for a new smile.
An additional benefit of the dental implant is they also act as tooth root replacements. The SynCone system also helps prevent the nasty side-effects of missing or damaged teeth like sagging cheeks and bone loss that ages your face.
Contact Dr. Phan and Murray's team today so that you too can obtain the benefits of SynCone dentures with implants technology! Our team has got you covered! Choosing the right implant dentist near Norman OK and surrounding areas is important. We hope you will choose OKC Smiles for our quality care and attention to details.